Hoyt Compound Bow Prevail 37 XT2000 - SVX Cam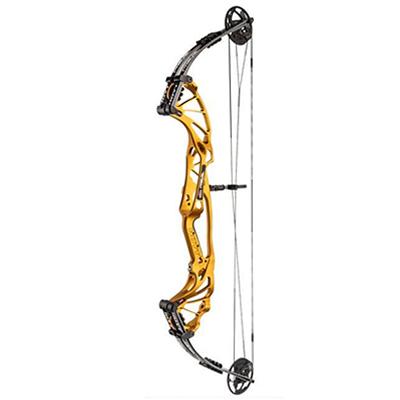 Description
Target type compound bow from Hoyt. Purpose built to help you prevail.
Key Features:
Complete set of modules included so all drawlengths can be made for the cam size!
Brand new, performance enhancing geometry
Cams optimised for speed and performance by draw length
Popular 37" axle to axle length
Hard lock pocket and stabilizer systems that prevent movement and keep critical connections secure
Hard hitting SVX cam for high performance shooting
Cam offers a rock solid back wall that can be customised to your prefered feel with adjustable peg
Modular grip system offers interchangeable grips for fine tuning grip pressure and give the perfect hold
Adjustable cable guard position to shrink groups and neutralise torque
Great range of classic Hoyt colour options
***Please Note. This is a special order item and will take approx 4-6 weeks depending on stock levels with our suppliers.***
Technical Specification:
Material: Aluminium
Axle To Axle: 37.25"
Bracing Height: 7 1/8"
Mass Weight: 4.8lbs
Let Off: 65%
Draw Length Options: Cam 1: 24"-26" Cam 2: 26.5"-27.5" Cam 3: 28"-29" Cam 4: 29.5-30.5 Cam 5: 31-31.5 
Speed Rating: 321fps (ATA)
Cam: SVX (5 sizes)
Limb: XT2000
Finish: Hoyt Anodized Target Colours/Powdercoated Blackout
Earn
0
reward points with this purchase
Add This Product To Your Wishlist